Public sculpture exhibition in Amsterdam
Artzuid is an exhibition of temporary and permanent sculptures in the posh Oud Zuid neighbourhood of Amsterdam. It will run from August 16 to October 26, but they already have a number of the sculptures up, blissfully lacking any explanation of who made what or what the viewer is looking at, for now.
The exhibition was put together by architect Roberto Meyer and Jiskefet actor Michiel Romeyn.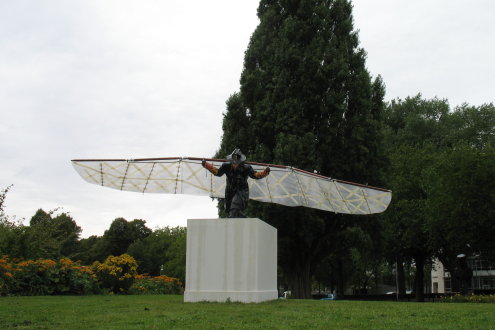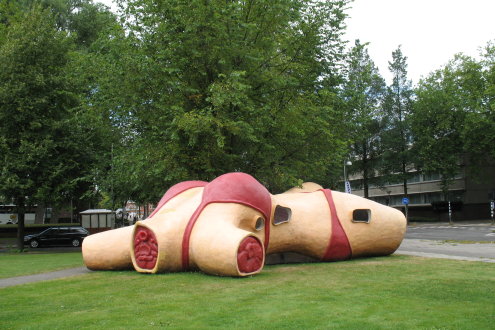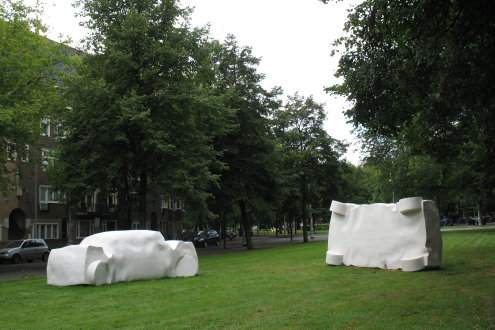 Update:: Of course, Trendbeheer has loads and loads more photos, which is not strange as one of their bloggers, Florentijn Hofman, also exhibits there.
2 Comments »
The third piece, called Car Crash, is by Tom Claassen by the way, the Dane whose work can also be seen in the Amsterdam neighbourhood of IJburg.

Comment by Branko Collin — September 3, 2009 @ 6:28 pm

[…] Public sculpture exhibition in Amsterdam […]

Pingback by 24 oranges » Florentijn Hofman's huge cuddly toys — May 14, 2010 @ 11:59 am