Spotify music service now in the Netherlands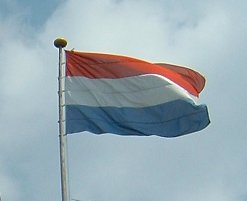 Online music service Spotify is now available as of today in the Netherlands. Instead of continuously having to go to YouTube and weed through bad mobile phone recordings of your favourites artists or be subjected to everything that sounds like the band you like but never the actual band from Last.fm, it could be time to try Spotify.
"With Spotify, there are no limits to the amount of music you could listen to. Just help yourself to whatever you want, whenever you want it." Even Blip.fm, and Zonga get their songs from YouTube, while Spotify is what everyone wanted and nobody was getting: that one song you needed, right away.
They claim to have eight million songs, including a specially recorded track by duo Guus Meeuwis and Marco Borsato, teaming up for a song called 'Schouder aan Schouder' ('Shoulder to shoulder') available exclusively on Spotify.
(Link: Spotify, Photo by Quistnix, licensed under Creative Commons Attribution 1.0)
No Comments »
No comments yet.