More people in prison on suspicion than after conviction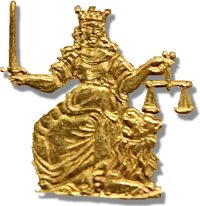 Law professor Yvo Buruma has sounded the alarm about the number of innocent people being detained pre-trial in the Netherlands.
According to Buruma the numbers of acquittals in the country has risen from 4.5% to 7% in the past five years. More people are in gaol awaiting trial than people who have already been convicted.
In a blog entry last week Buruma claims this is a worrisome development because robbing somebody of their freedom is an exceptional power that the state should only exercise under exceptional circumstances, and because a person should be considered innocent until proven otherwise. Although he does not outright say it, it would almost seem that the justice department is keeping people imprisoned for the wrong reasons.
The criminal law professor at the Radboud University Nijmegen determines four categories of aquittal:
It is unclear what happened,
It is unclear what part the suspect played,
There was no intent, and
The judge fails to see the crime in the accused's actions.
An example of the latter is the 14-year-old who jokingly told Prime Minister Balkenende on the social networking site Hyves that he was going to die and was acquitted earlier this month.
It is perhaps interesting to note that the falsely imprisoned typically only receive 80 euro a day in damages, regardless of actual income lost.
Link: Sargasso.