Tablet PCs such as iPad to outsell e-book readers in 2010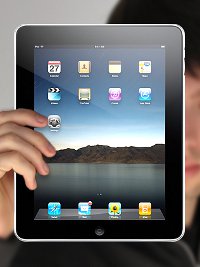 The Dutch will have bought 250,000 tablet PCs by the end of the year, market research company GfK predicts. Currently, there are about 50,000 e-book readers in the Netherlands.
GfK's Laurens van den Oever told this at the Mediapark Jaarcongres two weeks ago, Bright reports. He also predicted according to Emerce that in three years' time, 60% of the Dutch households will own a TV with an Internet connection. Today, that number is 10%.
(Photo by Rego Korosi, some rights reserved)
No Comments »
No comments yet.