Dick Bruna miffed by Japanese copy of Miffy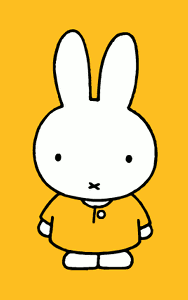 Dick Bruna, the man who introduced the world to Miffy, one of the Netherlands' biggest export 'products' some 50 years ago, is sueing Japanese company Sanrio for its Japanese Miffy, called Kathy. For the record, Miffy is the English name of Nijntje, a shortened, affectionate name for 'bunny' in Dutch (konijntje).
At 83 years of age and basically world famous, Bruna is surely not trying to gain status with this case, but simply make the point that you can't just make lesser copies of his work and get away with it. We'll keep you posted if we hear more.
"Japan's 'Kathy' is drawn with the same simple lines, wears an almost identical dress and has very similar ears. The main difference is that Kathy wears a bow." It really does look like 'Hello Kitty' went 'Hello Bunny'.
(Link: rnw.nl, Image: nijntje.nl)