Copyright collection agency to charge for embedding after all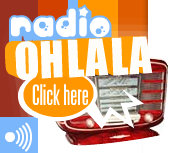 In December 2009, after a wave of criticism from the media and beyond, Dutch copyright collection agency Buma/Stemra (B/S) decided to back off on its plans to make people pay for embedded music streams. However, today they announced that they will go ahead with their plans after all. According to B/S logic, embedding music is another form of 'rebroadcasting', which require licences. Buma/Stemra will start charging for music streams and video streams like YouTube, all of which will be confirmed soon. According to Tweakers, last year the projected rates for embedding videos with music were lower than embedding music streams — why, nobody knows.
They also say they won't bug private persons, just companies. We'll see.
In other copright news, a court in The Hague has ruled that downloading copyrighted material without permission of the rights holder is permitted as long as it's a copy for home use. There was some doubt as to how copyright law should be interpreted on this issue, but not anymore. Read more about it in Dutch from our friendly neighbourhood Internet legal expert, Arnoud Engelfriet.
(Link: tweakers)
No Comments »
No comments yet.