Bicycles as shop signs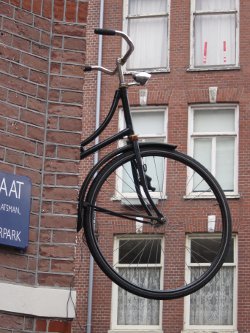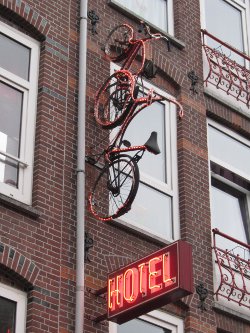 On Monday I saw this bicycle sticking out of a wall in the Westerpark neighbourhood of Amsterdam to indicate that the shop below sells and repairs bikes. Later that day I saw that another entrepreneur in De Pijp neighbourhood had come up with more or less the same idea, except in this case to confusingly signal the presence of a hotel.
Granted, it was a bicycle hotel.