Rabbits scared away by loud music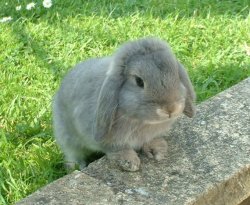 Are bunnies ruining your local football pitch? Can't get a permit from the city to shoot them? Scare them away with loud music!
That's what a football club in Dronten, Flevoland is being told to resort to from the city at night to annoy the bunnies right back.
Of course, the question on everyone's mind is: what's the music they're playing? And who the heck came up with this 'solution' over at town hall?
(Link: depers.nl)
1 Comment »
They'll probably play the latest release by… The Rabbits! http://tinyurl.com/5tf7o8x (don't worry, it's free).