Flanders fears Dutch invasion of slow students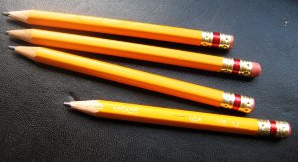 De Telegraaf reports that universities in Flemish-speaking Belgium fear an influx of Dutch students once tuition fees in the Netherlands go up for 'lazy students'.
State secretary for Education Halbe Zijlstra wants to crank up tuition for these students to about 5,000 euro, while studying in Flanders costs a mere 557 euro a year and is of comparable, if not sometimes better quality.
"Dutch students in Flanders already have a bad reputation: at the University of Antwerp Dutch students are twice as likely as Belgians to drop out and the failure rate at the University of Ghent is also very high."
Under European law, universities are not allowed to discriminate against students from other Member States, and Flemish Minister of Education Peter Smit is keeping his eye on the border crossing. Sounds a bit much? It apparently happened to French-speaking Belgium (aka Wallonia) with an 'invasion' of French students some time ago.
And then using the word 'lazy' is something Zijlstra himself uses on telly as of late. He feels that someone who takes 7 years to complete a university degree has issues. Then again, stories like having sick parents, having been in an accident and 'I chose the wrong study programme' are often heard as responses.
(I took 5 years to finish my 3-year Bachelor's in Québec because I did two years part-time (had to work part-time to pay for it) and had to do one year over when I switched universities because an entire year was refused by my new university. Laziness was not an issue! Oh and I graduated cum laude.)
1 Comment »
[…] the slow Dutch students run off to Flanders to finish their studies, the British students in question don't necessary plan to study up […]

Pingback by 24 oranges » University of Groningen gaining popularity with Brits — June 24, 2011 @ 2:21 pm