Carnival parade in Sittard, the Prince throws oranges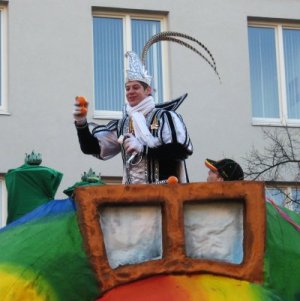 I had heard rumors that in Sittard, Limburg, the carnival Prince throws oranges and I had to go and find out if that was true. Once his float arrived on the Market Square I snapped a picture of him (Tom 1) and I also caught an orange. I'm grateful he didn't try to hit people with them.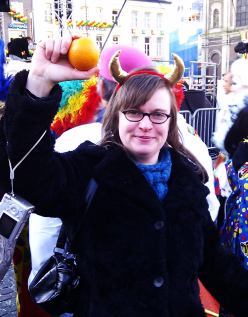 A lot of the people parading also gave their social commentary about Sittard, a city falling apart and watching the number of inhabitants dwindle like many other places in Limburg. In local dialect, these signs read 'Greetings from the torn down city', referring to the many broken down and empty buildings in Sittard.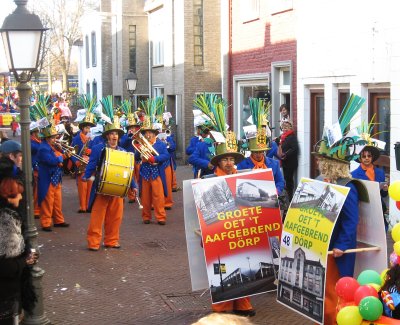 In sharp contrast to the ugly parts of town, the lovely Sjtadscafe de Gats dating back from 1535 on the Market Square makes for a lovely background. I saw a few more similar buildings from that era, as the town didn't really suffer serious architectural damage from WWII.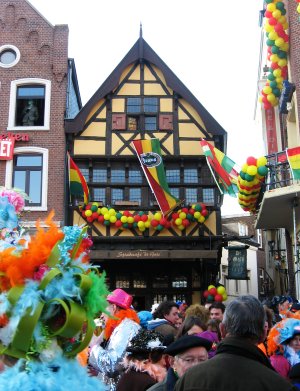 No Comments »
No comments yet.