3D printed chair by Bram Geenen designed using the same methods as the Sagrada Familia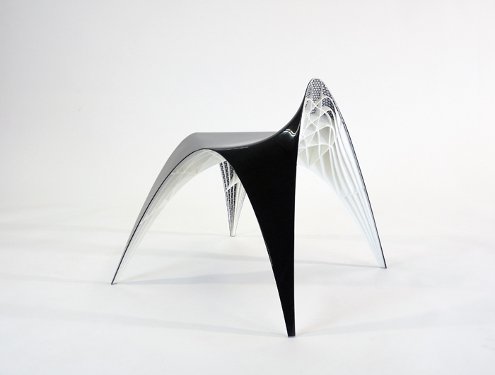 Designed using the same methods […] Antoni Gaudi [used], who made models of hanging chains [which, when viewed] upside down, showed him the strongest shapes for his churches. […] The chain models […] combined with a software script are used to generate the structure of the ribs. This is necessary because of the complexity of the forces in a chair's backrest.
This video shows you what this means:
The chair can be bought from its printer, Amsterdam-based Freedom of Creation, who have over ten years experience with 3D printing. The measly sum of 15,977 euro, making the chair not as cheap as a CatCase, will ensure this treasure becomes yours. Not a word on whether you get complimentary new car smell with that order.
(Link: Bright. Photo: Studio Geenen. Video: Vimeo / Studio Geenen.)