I do, I do, I do, I do, now off you go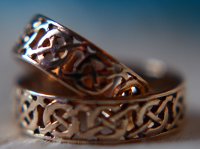 The town of Beuningen near Nijmegen in the East, with a population of about 25,000 is going to scrap its free civil ceremonies. Currently, you can get married at town hall for free, as long as you are from Beuningen. You get a private room where your friends, family and witnesses can watch the happy event. I cannot imagine that it costs them a bundle every year in a town with surely a handful of singles getting married, but OK, cutting costs is all the rage. As of January 2012, the now free ceremony will cost 100 euro.
However, the new town trend will be Las Vegas style, albeit without Elvis priests: the quickie marriage between 8:45 and 9 am at the wicket with a quick 'ja' (yes), the paperwork signed, and off you go. Somehow, the 'charm' of the quickie ceremony cannot possibly come close to anything I've seen or heard about Las Vegas.
In many cities, civil ceremonies cost different rates at different times. In an expensive city like Amsterdam, 9 am on a Monday is either free or cheap, as opposed to a Friday afternoon at 4 pm. It's all about time and money, and not about the l-word.
(Link: gelderlander, Photo by Anthony Kelly, some rights reserved)
1 Comment »
[…] Beuningen boasted about its free quickie marriage between 8:45 and 9 am, now the city of Arnhem down the road […]

Pingback by 24 oranges » The well-off like free and cheap weddings, too — November 9, 2011 @ 1:07 pm