Temporary bench by Rogier Martens uses straps to attach to trees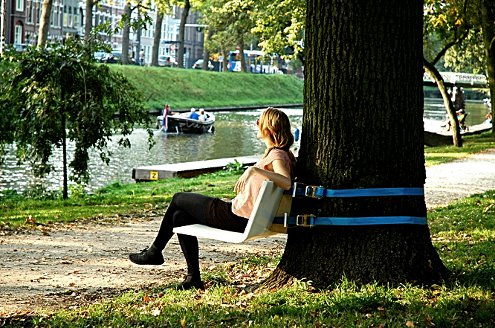 As part of his 'Aandeboom' series, which means something like 'attached to trees', the Utrecht-based spatial designer Rogier Martens has come up with a remarkable design for a pop-up bench for urban parks and landscapes. Invited by the Dutch city of Amersfoort to design a temporary bench for a local park, Martens created this Tree Bench. The bench is specifically suited for festivals and other temporary situations with urgent sitting needs. The Tree Benches are made of waterproof laminated beechwood and can be easily attached to the trees using a suspension system.
(Photo: Aandeboom.nl)
No Comments »
No comments yet.