Reporting ethnic nuisance, the latest right-wing rage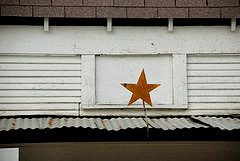 The Dutch extreme right-wing party, part of the elected coalition government, has set up a website where people can 'denounce' the violence, crimes and other bad things 'allegedly' done by Poles, Bulgarians, Romanians, and other Eastern Europeans. Never mind the obvious discriminatory nature of the site, it also does not allow anyone to elaborate on why they think that one Pole stole their job, just a radio button that says 'yes' or 'no', which is more unreliable that a teenager magazine quiz about your ex boyfriend.
Instead of getting all freaked out, the more sane part of the Dutch population starting coming up with parody sites, including Contact point for Limburgers (poking fun at the head of the right-wing party's background and support base), Contact point for Belgians, dissing French-speaking Belgians, and Contact point for Dutch people, which is obvious. There are more, and probably more to come as well.
My favourite which I read about on Twitter, is meldpuntwaardevollegezelligheid.nl (roughly, 'good fun'), set up by Polish-born Dutch rapper Mr Polska who turned the site's idea on its head to promote himself and partying with Eastern Europeans, an excellent marketing coup. Too bad his sexist view of women in his music is so underdeveloped, he almost provides ammo for the first site.
UPDATE: If anyone wants to read complaints about the Dutch, just pick an English-language expat site.
(Link: www.dutchnews.nl, Photo of Yellow star by mjecker, some rights reserved)