Colourful balloons 'floating' on and over water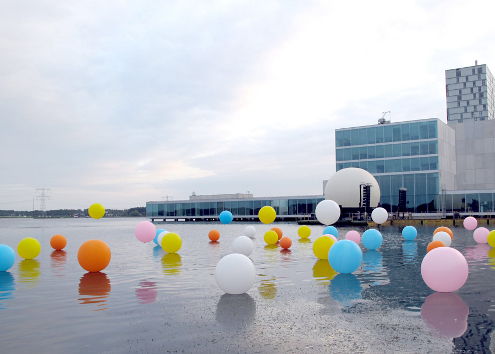 Artists Merijn Hos and René Reijnders from Utrecht worked together to create this Florentijn Hofman-like installation called Bubblegum for the Cultural Night in Almere (2010).
The balloons had LED lights inside, so that they could be lit up at night.
Link: The Pop-Up City. Photo: Merijn Hos.
No Comments »
No comments yet.