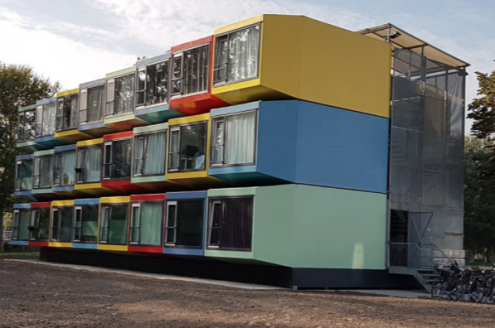 Pointed out to us on Twitter and for rent on Funda.nl, these colourful flats in Almere are meant for students. They consist of one room of 18 square metres of living space with everything in it and rent is 398 euro a month, excluding service costs.
The flats are nicknamed 'space boxes', a fitting name for housing in general these days, and should be ready to rent mid August. Students can only rent a flat for a maximum of eight years and need to get out six months after you finish your studies.
In the meantime, from various sources, international students are still flatly being discriminated against because they don't speak Dutch, are not Dutch or people renting out rooms to them are bigots. Here's what we wrote about that back in 2018.
(Link and photo: funda.nl)