Three kids from Utrecht under supervision for being too fat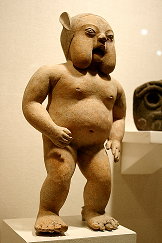 Child protection services has placed three children from the same family in Utrecht, ranging from 6 to 13 years old, under the supervision of a guardian for being dangerously overweight, De Telegraaf writes.
The children weighed 15, 18 and 51 kilograms too much in November 2011. The parents fought the services' decision in court, but in a decision published in May, an judge in Arnhem found against the parents. The court felt that although it was obvious that the parents cared about their children, they lacked both the drive and the skills to deal with their children's bad health.
According to Dutchnews.nl, "this is the thought to be the first time children in the Netherlands have been subject to a court order because of their weight". NRC writes that in the UK, dozens of children have been placed under supervision since 2006 for being obese. Child protection services told the newspaper that they will only place children under supervision "if the parents refuse voluntary help and the problems are such that the development of the child is halted or endangered."
Supervision means that although the children will generally get to stay with their parents, the supervisor must be consulted for all major decisions regarding the children, and orders given by the supervisor must be followed.
A high profile supervision was the 2009 case of then 13-year-old Laura Dekker who wanted to sail around the world by herself. The intent then was to determine whether Dekker was fit to sail the world by herself, although in hindsight the effect mainly seems to have been to instill a severe dislike for Dutch bureaucracy in the teen sailor.
(Photo by Quinn Dombrowski, some rights reserved)