Dutch women enjoy sex less than men do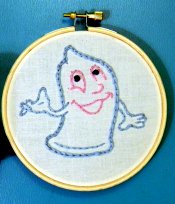 According to a study by Rutgers WTF, only 60% of all Dutch women enjoy sex, as opposed to 78% of the men.
The study was held among 8,000 people. Rutgers claims it is the largest study on sexuality ever done in the Netherlands.
The number of women using birth control has dropped from 70% in 2009 to 69% in 2012. Of the fertile women that have sex but do not want to get pregnant, 9% don't use birth control.
Acceptance of transgender people is low. One in five Dutch people prefer not to be around people who are gender ambivalent, and a similar number thinks there is something wrong with those who do not consider themselves clearly male or female.
(Photo by Flickr user Spec-ta-cles, some rights reserved)
1 Comment »
There's a bit of an uneducated 'white trash' phenomenon going on with the intolerant people I see here in the provinces. Suppose that's hard to filter into a study. Recent developments in Dutch comedy don't say much for intelligence or quality in that area either.

Comment by chris — June 15, 2012 @ 10:24 am