Caspar Berger's self-portrait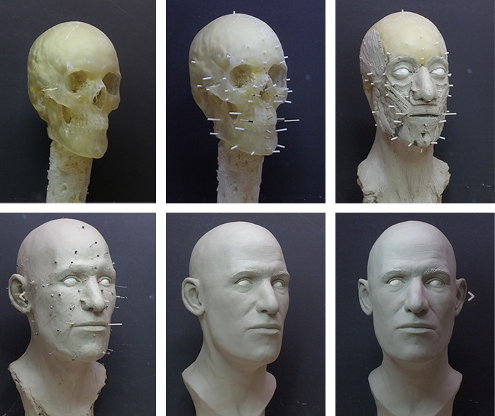 Sculptor Caspar Berger made a bronze self-portrait based on a 3D scan of his skull.
In this project, Self-portrait 21, the 3D copy of the skull represents the true image (vera icon). This image has formed the basis for a facial reconstruction by a forensic anthropologist, who received the skull anonymously accompanied only by the information that it belonged to a man in his mid-40s born in Western Europe.
If you want to see if the forensic anthropologist did a good job, here is a photo of Caspar.
(Photo: Caspar Berger. Link: Boing Boing.)
No Comments »
No comments yet.