Rumble in Limburg over fake accents on children's TV show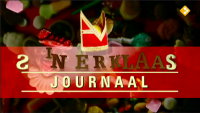 Yesterday the city of Roermond in Limburg played host to the official reception of Saint Nicholas in the Netherlands, and the city was the centre of attention in the week before in children's news show Sinterklaasjournaal.
One of the features of the show are street interviews with a band of jolly Limburgers that turned out not to be Limburgers at all, but actors from Holland that could not be bothered to learn the local accent well.
Sinterklaasjournaal broadcaster NTR told De Gelderlander that they asked all of two (!) actors from Limburg to appear on the show, "but they both couldn't come. The list runs out at some point."
Limburg has a rich stage tradition, producing many great actors and directors. Perhaps these actors were too expensive for a two-bit (but still tax-funded) operation like NTR?
Children from Roermond told another public broadcaster, NOS, that "they are mocking us, and that is just wrong." Another child had a practical solution to help heal all wounds: "I think Saint Nicholas should give more gifts to the children of Limburg this year."
(Photo: screenshot of Sinterklaasjournaal. Link: Marc van Oostendorp)