Primary school exam for sale on auction site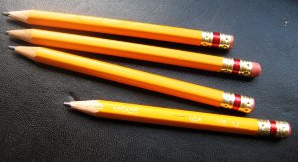 Copies of this year's Cito exam for final year Dutch primary school pupils were found for sale on Dutch online auction site Marktplaats.nl. The Cito exam is usually held in February before children move on to secondary school and it also plays a major role in deciding what level of schooling they will receive as teenagers as well as their chances of going to university.
The education authorities are not sure whether or not they will pull the exam. Some 75% of 165,000 pupils should be taking the leaked Cito exam, while the rest will take one at a lower level that was not leaked, the first time ever a lower level Cito exam is being given. The higher level exam was being sold for € 450.
The authorities have also tried to play down this leak by trying to convince parents that getting a better score won't help their kids in the long run. Considering the rampant discrimination against students of ethnic minorities, usually urging them to follow a lower level of education than the Dutch even when they have similar Cito exam results, I figure the authorities can take their superior morals and shove it. At least that's what I would say if I was one of those parents. Oh, and take responsibility for your leaks seriously instead of passing the buck.
(Links: www.nrc.nl, amsterdamherald.com)
No Comments »
No comments yet.