Double toilet stage for photographic antics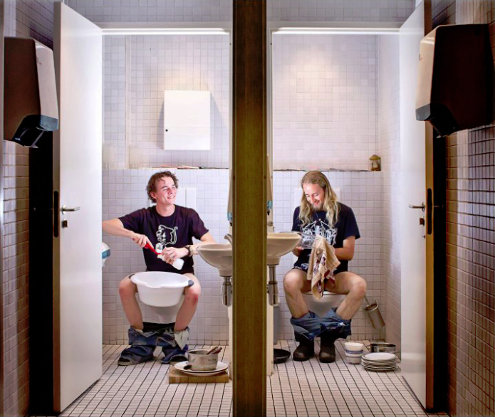 The Toilet Diaries is a photo series by two photographers from Utrecht, Gerben Grotenhuis and Marc Marselje, in which they themselves and the toilets of the former bank building they used to live in are the heroes.
One Friday night they thought it would be funny to do the dishes in the toilets and apparently that is when the fun started. The duo recently gave an interview to SLR Lounge in which they explained the background of some of the photos and what their next project is going to be. In the meantime, the Toilet Diaries is being sold as a calendar and apparently there is also a coffee table book in the works.
(Photos: toiletdiaries.nl)