Projecting porno onto a church tower irks politicians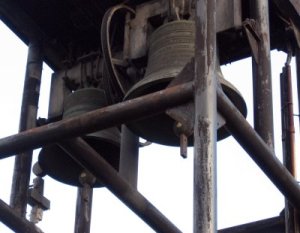 As part of the Gogbot festival 2013 that features music and technology revolving around sex in Enschede, female-friendly pornography is to be projected onto a church tower on the Oude Markt (Old Market place). Local politicians of the religious persuasion are not happy about this and have protested.
However, the church is not longer in use as a church, which rules out blasphemy according to the city's mayor.
The Dutch link to the story (see below) originally said female-unfriendly porno by mistake which I pointed out and they promptly corrected. It's interesting how 'ordinary' porno is automatically female-unfriendly, as female-friendly pornography is surely far from being male-unfriendly. We've mentioned some female-friendly porn made in Amsterdam back in 2009.
(Link: www.rtvoost.nl)
1 Comment »
[…] in 1965, but accusations of blasphemy were flying as late as last September when a plan to project 'female-friendly porn' onto the tower of a former church building angered local Christian politicians in Enschede. […]

Pingback by 24 oranges » Looking back at 2013 — December 31, 2013 @ 11:25 am