Looking back at 2013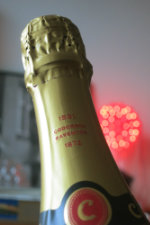 As the year draws to an end, it is time to look back on what coloured 2013 orange. Here's a very quick look at some of the trends I spotted in the past year.
The money to buy art can be found outside the old continent it seems. Dutch people who discovered Russian or Chinese art works in their attic suddenly found themselves quite a bit richer. As well Dutch baby formula found a ready market in China.
The law against blasphemy was repealed this month. The last time somebody was prosecuted for blasphemy was in 1965, but accusations of blasphemy were flying as late as last September when a plan to project 'female-friendly porn' onto the tower of a former church building angered local Christian politicians in Enschede. Speaking of porn, did you know that the Netherlands is the second greatest porn hoster in the world? It only has the USA ahead of it.
The Netherlands is also the European market leader of empty office spaces, boasting 15% of all unoccupied office buildings. Meanwhile, students have to live in shipping containers. Architects responded to these issues by designing more office spaces (albeit really cool ones).
Also:
No Comments »
No comments yet.