Photo report of the Saint Nicholas parade in Amsterdam
Yesterday I went to the Saint Nicholas parade in Amsterdam.
The bishop of Myra visits the Netherlands, Belgium and other parts of Europe each year to give gifts and candy on his birthday (6 December) to children that have been good and to take children that have been bad back to his palace in Spain.
Recently the appearance of Saint Nicholas' helpers, the Black Petes, has drawn criticism for its uncanny resemblance to a black caricature.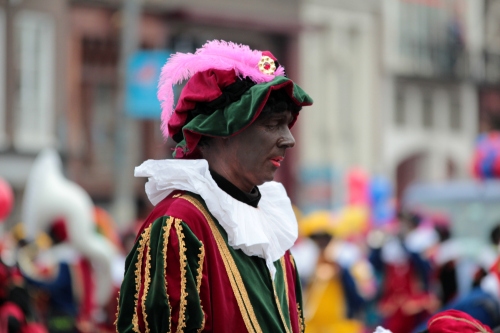 As a response to the criticism, the city of Amsterdam promised to tone Black Pete down a bit. I did not see much evidence of that, the lips were caricaturally red as ever, although golden earrings seemed to have disappeared.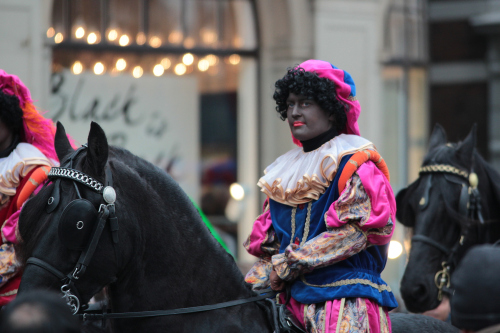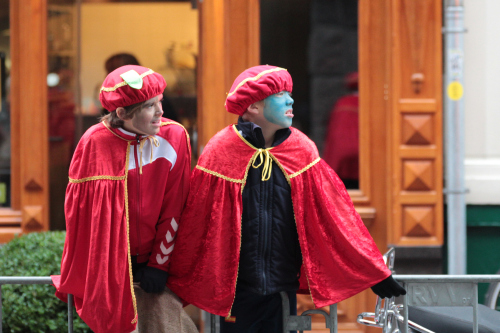 These young onlookers dressed as Petes had red-brown and blue face paint. One Black Pete went over to talk to them, then a few followed.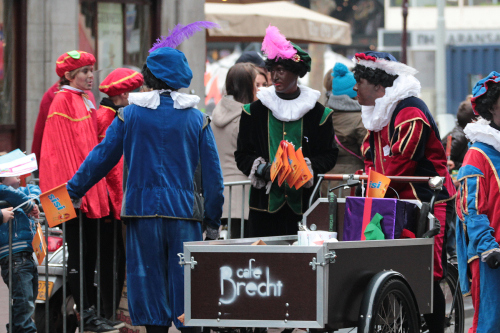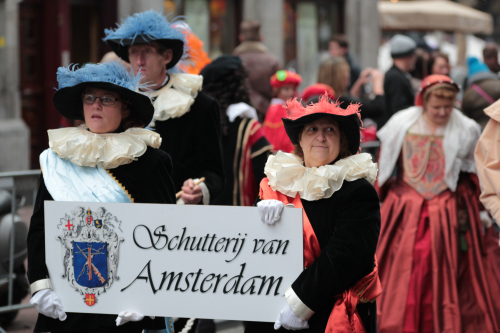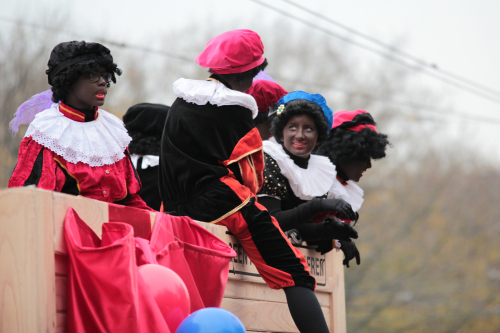 Below: washing off the soot that comes from sliding down chimney after chimney.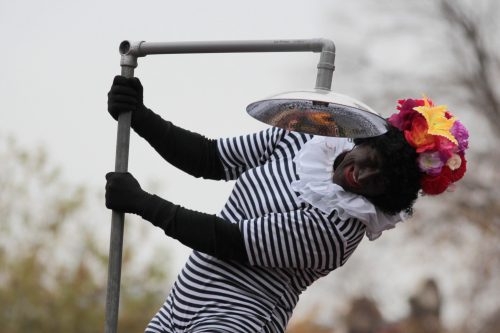 In 2011 a black man called Quincy Gario got beaten by the police for wearing a T-shirt labelled "Black Pete is racism" at the Saint Nicholas parade in Dordrecht. At the parade in Amsterdam this year there were a number of peaceful protests along the way. What I noticed at this one on the Weteringschans was that all the placards were in English.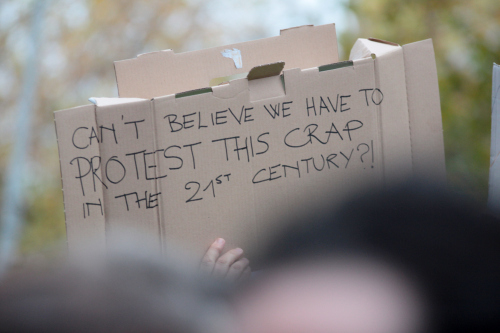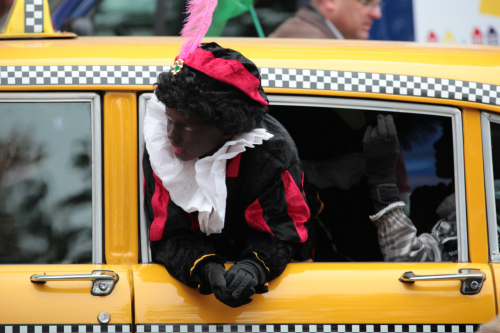 This was as close as I could get to Saint Nicholas on Leidseplein where the parade ended.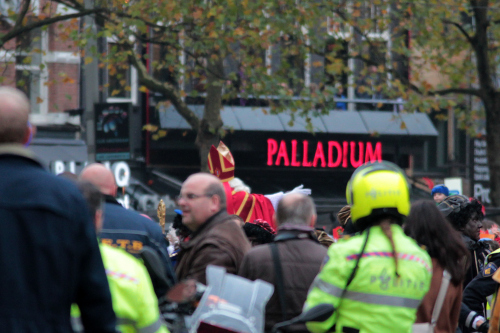 More photos soon at our Flickr account.
Update: the full set can be found here.
No Comments »
No comments yet.