Yesterday I went to the Saint Nicholas parade in Amsterdam.
The bishop of Myra visits the Netherlands, Belgium and other parts of Europe each year to give gifts and candy on his birthday (6 December) to children that have been good and to take children that have been bad back to his palace in Spain.
Recently the appearance of Saint Nicholas' helpers, the Black Petes, has drawn criticism for its uncanny resemblance to a black caricature.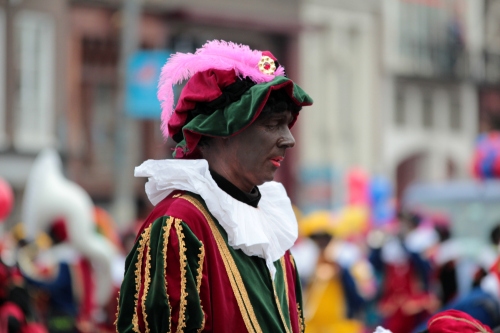 As a response to the criticism, the city of Amsterdam promised to tone Black Pete down a bit. I did not see much evidence of that, the lips were caricaturally red as ever, although golden earrings seemed to have disappeared.
Tags: Black Pete, racism, Saint Nicholas, Sinterklaas, tradition, Zwarte Piet