Dutch railways leans on net neutrality law to block sites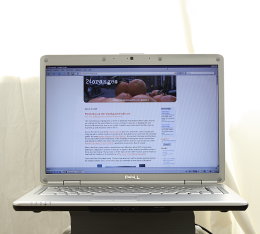 The Dutch Authority for Consumers & Markets has approved Dutch railways' move to block YouTube and Spotify which use a lot of bandwidth in order to provide better quality Wi-Fi in some of their trains. Even though the Wi-Fi is free, the net neutrality law force ISPs and telecom operators to ensure access to all types of content, services or applications available on the network.
Much in the same way as Christian Internet access providers let clients filter the Internet to respect religious beliefs, the Dutch railways has blocked certain 'data-heavy sites' to avoid Wi-Fi congestion in trains. As long as the blocking is not selective, it is allowed, although one could easily argue that it is selective, as blocking YouTube and Spotify but leaving out Daily Motion and Deezer is indeed making a selection.
A lot of people in the Netherlands already use Internet mobile on their phones and computers and don't really need the free service, the service is quite slow and probably won't improve dramatically, and when something is free, many people don't expect much of it anyways. However, watchdogs are worried about telecoms like T-Mobile who run the Wi-Fi in trains trying getting around the law to suit its purposes. After all, it's companies like them who tried to up their prices when they started losing major ground to Skype and WhatsApp, and led to pushing through net neutrality laws in the first place.
The Netherlands made international headlines after being the second country in the world and the first European country to embrace net neutrality. The idea of companies chipping away at it will surely be watched very closely.
(Links: www.nieuws.nl, webwereld.nl, www.acm.nl)
1 Comment »
[…] As we wrote earlier, Dutch Rail is allowed to block certain services to keep their network running smoothly. PCM points out that the way the train company does this for sites like YouTube is by only blocking the videos, but you can still view the comments. Porn sites however have been blocked entirely, PCM writes. Sites such as TorrentFreak have been blocked as well. Contrary to what the name suggests, TorrentFreak only offers written news articles. […]

Pingback by 24 oranges » Dutch Rail may not block porn on free Wi-Fi in trains — July 26, 2014 @ 5:28 pm