Dutch authorities let nature have its island back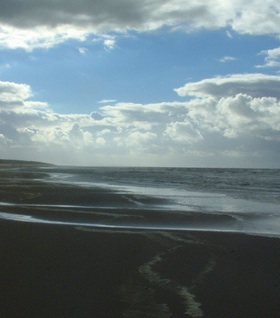 Considering how much land the Dutch have reclaimed over the years, giving an island back to nature is definitely newsworthy.
Back in 2012 we told you about how two lucky people could apply as a tandem to watch birds on the island of Rottumeroog as a summer job. Unfortunately, last December, a storm apparently weakened the dunes around the house, which has now been destroyed, leaving the island uninhabited.
Only last month the only trail on Rottumeroog was officially named 'Jan Brandspad'. The island's municipality, Eemsmond, had to give the trail a name as required by law. There were even plans to put up a street sign."
(Link: www.iamexpat.nl, Photo of Texel island by Searocket, some rights reserved)
No Comments »
No comments yet.