Student scores internship with porno film star and producer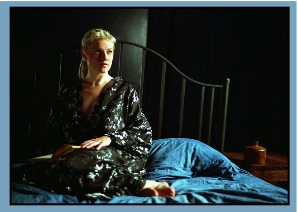 A 24-year-old female student of INHolland University will be doing an internship with famous Dutch porno star and producer Kim Holland (nope, not the actor in the picture). The student works in a sex shop and for her the idea of making a female-friendly porno film is not too far removed from her job. Kim Holland has had many requests over the years usually from men wanting to learn the trade, but she has never said yes until now.
Would the university be so willing if a female student was learning the trade from a male producer? Would the university have had a different opinion if a male or even female student was planning to produce a 'regular' porno film, implying that it would be female-unfriendly? Somehow, I'm thinking the entire female aspect of this story was a selling point to both the university and Kim Holland.
And before anybody thinks what do we at 24oranges know about Dutch-based female-friendly porno movies, we saw and attended a festival screening of Jennifer Lyon Bell's 'Matinee' (see pic above) a few years ago, for which I actually wanted to audition, albeit in a non sex-related role. (Unfortunately, they cut the role in the script.)
UPDATE: INHolland has changed its mind. Apparently, Kim Holland's production company does not match the school's values.
(Link: www.metronieuws.nl, photo: still of 'Matinee' by Jennifer Lyon Bell)
1 Comment »
[…] it was 'yes', then it was 'no', now as of yesterday it's back on: a female student who fought […]

Pingback by 24 oranges » Student wins appeal for porno film internship — May 16, 2014 @ 10:14 am