Skull made of 'cocaine' by Diddo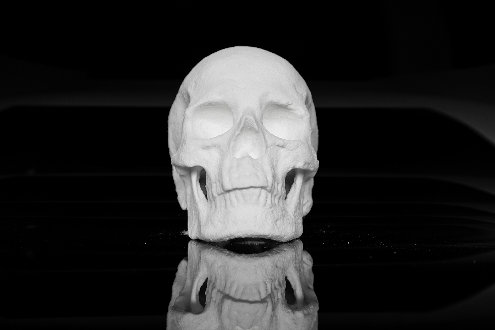 The work of Dutch artist Diddo, Ecce Animal, is purported to be made from "street sourced" cocaine and gelatin. The artist also describes the laboratory process used to determine the purity of the product and create the work.
Apparently the cocaine was somewhere between 15% and 20% pure, the rest of the white powder consisting of "Phenacetin, Caffeine, Paracetamol and a relative large percentage of sugars". We'll never know for sure, as the work was commissioned and the artist claims to have signed an NDA, but that hasn't stopped publications like The Independent, Huffington Post and Vice writing about the sculpture.
Check Diddo's other works which also occupy the space between concept and easy shock value.
See also: Skull-shaped bird house
(Photo: bydiddo.com)
No Comments »
No comments yet.