Remarkable election posters from the Netherlands
The municipal elections are around the corner and many news outlets took the opportunity to discuss what they feel are the funniest (Binnenlands Bestuur), clumsiest (AD) or outright silliest (Adformatie) election posters of the current campaign.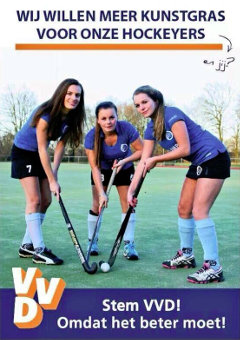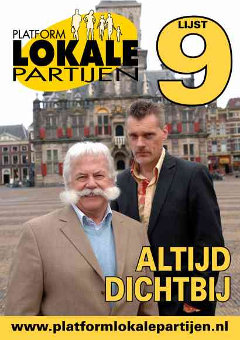 The hockey poster for VVD ("we want more artificial grass for our hockey players") caused one punter to say: "VVD has an eye for the serious problems of the rich".
The poster for Platform Lokale Partijen will raise an eyebrow with those familiar with the earlier work of satirists Van Kooten and De Bie. The two men on the poster are the spitting image of two early 1980s' characters of the comedians, the two extreme right-wing politicians (and part-time crooks) Jacobse and Van Es. The duo killed off the characters when a certain part of the electorate started to take the over-the-top policies of their fictional party seriously.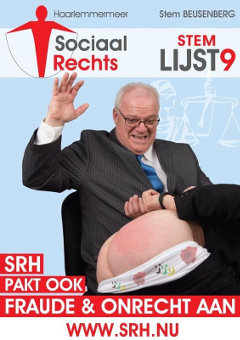 Koen Hawinkels became a minor Facebook sensation with his "do me" campaign—presumably everybody thought "why?" In Dutch "Koen" rhymes with "doen". The party with the curious name Sociaal Rechts ('social right-wing') drew attention for obvious reasons; their poster shows a man spanking somebody else's bare bottom. If you look closer you will see that the victim's underwear sports the logos of two other parties, VVD and PvdA, who currently form the national government.