The Hague launches 'Bitcoin boulevard' just in time for spring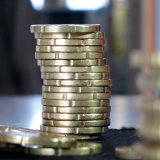 Today, 20 March at exactly 17:57, when spring will officially start here, the city of The Hague will open 'Bitcoin boulevard' along a canal, framed by the Dunne Bierkade / Groenewegje / Wagenstraat / Uilebomen streets, also known to locals as Avenue Culinaire for its selection of international cuisine. An art gallery is also said to be joining in.
Software entrepreneurs Hendrik Jan Hilbolling and two bitcoin fans were able to convince restaurant owners, including a one Michelin star joint, of their project, which probably wasn't easy considering some of them had no idea what a Bitcoin was. The boulevard project will run for two months with a possible extension. The initiators themselves won't profit from it financially, Bitcoin or otherwise.
On a smaller scale, shops in other Dutch cities accept Bitcoins.
(Links: www.coindesk.com, www.denhaag.nl, www.emerce.nl)