Man films daughter growing up, becomes YouTube hit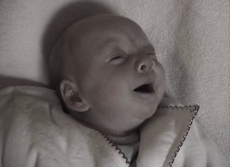 Dutchman Frans Hofmeester has been filming his daughter Lotte weekly from ages 0 to 14, and a few days ago, he placed a time-lapsed video of her on YouTube.
Two years ago Hofmeester had also placed the first video when Lotte was 12, which had more than 4 million hits. Last year, he placed one that had some 900,000 hits and his latest one is currently at over 2,500,000 hits.
Hofmeester has also posted time-lapsed videos of his son Vince (see pic) from 0 to 11 years and other films related to his family.
Here's Portrait of Lotte – 0 to 14 years in 4 min. (The Original):
(Link: www.metronieuws.nl, Photo of Vince Hofmeester, screenshot of a YouTube video)
No Comments »
No comments yet.