Voting booth 'stemfie' to be contested in court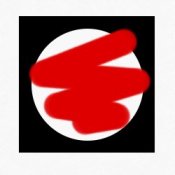 Following up on the selfie, Dutch word of 2013, there's a new variant, the 'stemfie', which means taking a selfie while voting. The Dutch word for vote and also voice (noun) is 'stem', hence 'stemfie'.
The trend kicked off during the last municipal elections on March 19, but now it's time to go to court over it. Posting a selfie with your filled out voting ballot violates voting secrecy and therefore should be forbidden, according to the Dutch Foundation for the Protection of Civil Rights. The Ministry of the Interior has no problem with selfies and even encourages them, but this foundation claims international jurisprudence and says it's a big no-no.
For the upcoming European elections, Belgium's Guy Verhofstadt, campaigning to be head of the European Commission, has told voters, "Send us your selfie, showing us where or how you enjoy the benefits of European integration. Did you just board an airplane on a cheap flight or crossed a border without having to use your passport or to change currencies? Put it on your instagram profile and tag it with #selfEU."
Illegal or not, I'm more worried about electronic voting in the Netherlands. In 2007, the government axed electronic voting because hacking into the devices was child's play, and in April of this year, they're planning to reintroduce electronic voting.
UPDATE (9 May): 'Stemfies are not forbidden', says a high court in The Hague (in Dutch).
(Links: www.markpack.org.uk, www.binnenlandsbestuur.nl, www.neurope.eu)
2 Comments »
[…] See also: Voting booth 'stemfie' to be contested in court […]

Pingback by 24 oranges » Shock block Geenstijl crowd sources Dutch EP vote count — May 23, 2014 @ 12:50 pm

[…] booths all over the country were the backdrop for 'stemfies', selfies that voters took in spite of voting secrecy. Opponents feared that people would be forced to prove they had voted for the right party and […]

Pingback by 24 oranges » 24 Oranges 2014 year in review — December 30, 2014 @ 11:15 am