Toy airplane box bad salute to Twin Towers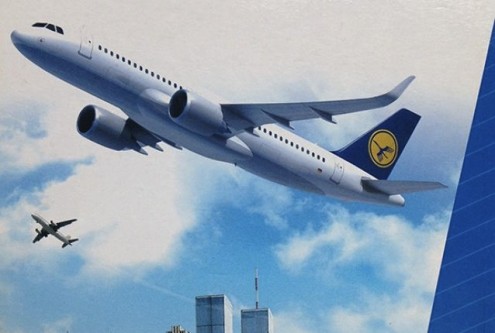 The Zeeman bargain items chain is recalling some 8,000 boxes of toy airplanes as they depict New York's City destroyed Twin Towers. According to a spokesperson, the toys were made in China and had been properly tested, but the picture on the box got under the radar. The right wing of the Lufthansa plane seems to be missing as well.
The photo shows two airplanes, one imitating a Lufthansa airplane from Germany and the other flying way too low, too close to the Twin Towers and too close to another airplane to be just a casual stock photo on a box. If I were Lufthansa, I wouldn't be too thrilled about being associated with a terrorist attack.
(Link: www.blikopnieuws.nl, Photo: Zeeman folder)
1 Comment »
There was a punk rock Christian Band in the 90s that did something similar. Granted, they didn't know 9/11 was going to happen.

https://fanart.tv/fanart/music/149ae27b-a095-4fae-bebe-629d64740084/albumcover/bombs-over-broadway-4ee44bcc6d771.JPG

Comment by Bill — December 16, 2014 @ 6:51 pm