Dutch student named Global Entrepreneur of the Year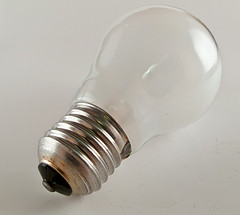 This week Dutch student Steinar Henskes of the VU University Amsterdam, owner of the Bird Control Group, won Global Student Entrepreneur of the Year, an event held in Washington, D.C. Up against 2,000 students from 38 countries, Henskes took home a cool USD 20,000 (about € 18,500) in prize money.
Bird Control Group provides solutions to keep birds at a safe distance from commercial activities using animal-safe lasers. Founded in 2012, the company operates in 52 countries around the globe including major airports like Schiphol and London Airport. "The products are recognised by the World Wildlife Fund for their innovation, effectiveness and animal friendliness."
(Link: www.marketwired.com, photo of a lightbulb by Emil Kabanov, some rights reserved)
No Comments »
No comments yet.