Royal Academy of Art graduation exhibit 2015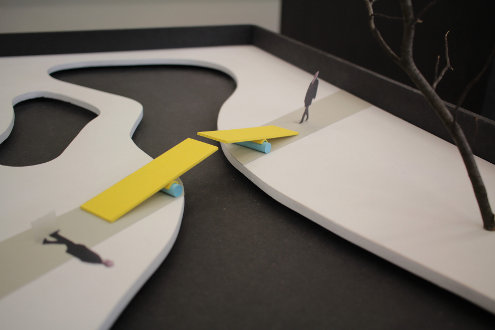 Friday I went to the graduation show of the Rietveld Academy in Amsterdam, and today I visited its counterpart in The Hague.
Bachelor and Master students in 10 disciplines displayed their works.
Check a large photo review of the show on our Flickr account. Art blog Trendbeheer also went to The Hague and published their report. (Check out their reports of other Dutch art academies too.)
The Graduation Festival 2015 can be visited until Thursday.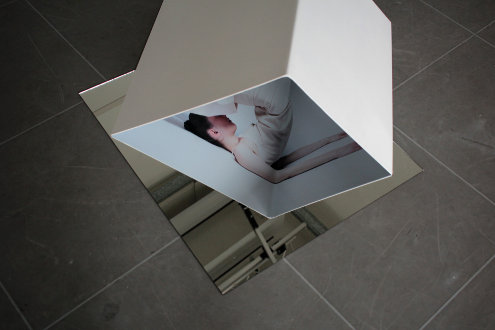 Roos van de Kieft, Embody.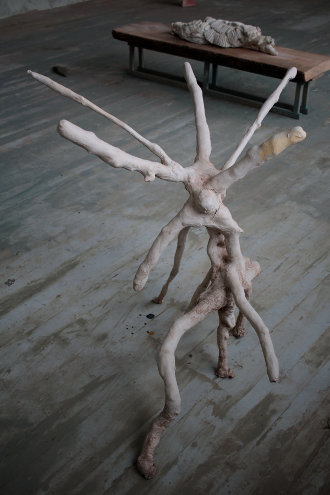 Liza Pace, Going Solo.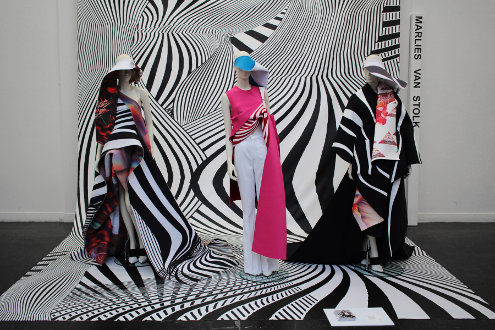 Marlies van Stolk's "Tacky Couture".
Top image: Amal Habti, Building Bridges. You can cross this bridge, but only with the cooperation of 'the other'.
No Comments »
No comments yet.