Dutchman designs DIY surgical robot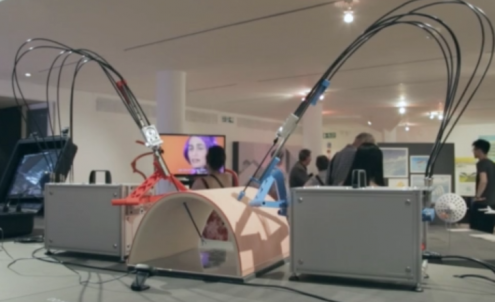 London-based Dutch designer Frank Kolkman, a graduate of the Royal College of Art, has built an open-source device that could enable ordinary people to perform keyhole surgery on themselves, aptly entitled 'Open Surgery'.
This DIY surgical robot was made using 3D printing and laser cutting technologies, and would be suited to do surgery on the lower abdomen, procedures including prostate surgery, appendectomies or hysterectomies. The device would normally be controlled by a person and in this case, using a PlayStation 3 controller to be able to move in all directions.
"Open Surgery investigates whether DIY surgical tools outside regulated healthcare systems could plausibly provide a more accessible version of healthcare," Kolkman explains. His idea is to demonstrate that medical innovation can come from outside the medical field, as more and more people from first world countries turn to medical hacks that can be found on YouTube.
It cost Kolkman 5,000 USD to make the device, and at the time of filming, he claims that an appendectomy in the US costs 10,000 USD, while a professional surgery robot costs 2 mln USD.
(Link and screenshot: www.dezeen.com)
No Comments »
No comments yet.