Oxboard self-balancing device to conquer Europe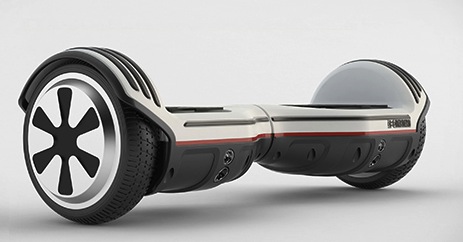 Earlier this year Dutch company Oxboard launched a two-wheeled, self-balancing transport device that looks like a cross between a Segway without handlebars and a skateboard. It uses four gyroscopes that correct balance in real time, allowing users to go backwards and forwards, and spin around. The Oxboard's maximum speed is 15 kilometres per hour and a full battery can transport you for 20 kilometres.
Currently only available through the company's website with a price tag of 799 euro, Oxboard was designed in Eindhoven and is manufactured in Asia. It is both for business and pleasure, and will soon be presented in Berlin at a major trade show in order to entice the rest of Europe. Although not my cup of tea, I can't find anything really wrong with it except for the prohibitive price, which might go down eventually.
In 2008 the Segway had speed and permit issues in the Netherlands, something the Oxboard most probably won't have to deal with.
Watch this kid rock the Oxboard:
(Link: www.deondernemer.nl, Photo: Oxboard)
No Comments »
No comments yet.