Consumers can report embarrassing complaints anonymously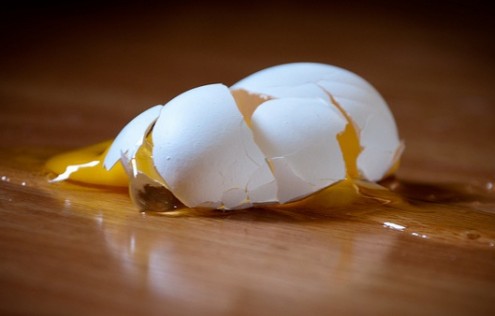 The Netherlands Authority for Consumers and Markets (ACM), which protects consumer interests, is encouraging people to complain about unsatisfactory products and has decided to let people lodge complaints anonymously from August 20 to September 10.
The idea behind the anonymity is to get people who have been duped buying 'embarrassing' products such as sex toys and dating site subscriptions to come forward, something many people don't do because they have to mention their personal details.
The ACM site mentions a person who paid 50 euro for a 'pamper yourself' package that only contained a thong and a candle. A woman bought a 'remote egg' sex toy that didn't work remotely. And then there's the elderly who get pushed by salespeople at the door to sign something, which they later find shameful, and people having won something but have to pay postage or taxes to get their 'prize'.
(Link: www.consuwijzer.nl, Photo of cracked egg by John Liu, some rights reserved)