Young Dutchman makes professional hockey debut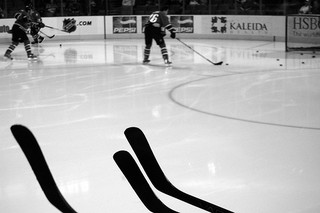 If a Dutchman grows up in a hockey country and has hockey father Hannie Sprong encouraging him, he'll play hockey instead of football (soccer). Born in Amsterdam, this is Daniel Sprong's story, an 18-year-old with star quality who has been living in Quebec, Canada since he was seven and played his first NHL game with the Pittsburgh Penguins on 8 October 2015 against the Dallas Stars, in a game that saw the Penguins lose 3-0.
The Dutch media is not into hockey otherwise, but since Sprong is still a Dutchman with no dual citizenship (he's apparently still waiting on his Canadian one), he qualifies for our 'Zoek de Nederlander' ('Find the Dutch person') tag. Sprong has also said that he does not want to play with the Dutch national hockey team in the hopes of playing for the Canadian one, which means he probably enjoys winning.
The first Dutch Canadian to play NHL hockey was Ed Kea, born in Weesp, who played among others with the Calgary Flames in the early 1970s. His career came to an abrupt end when he hit his head on the ice (no helmets back then), a severe injury that left him physically and mentally disabled. As well, because his injury happened when he was in a minor league at that point in his career, he was not financially covered and his family struggled to make ends meet. Sadly, Kea died accidentally in his family's swimming pool at age 51.
In 2013 we told you about Mike Dalhuisen's debut with the New York Islanders, a guy who likes to fight on the ice.
(Links: www.parool.nl, stlouisblueslegends.blogspot.nl, en.wikipedia.org, Photo of hockey sticks by kicksave2930, some rights reserved)