Amsterdam gets its own carnival name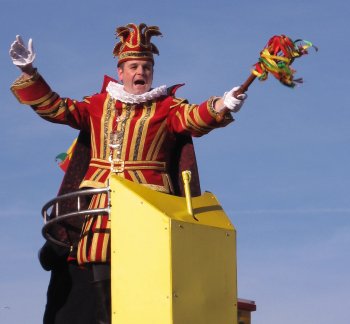 We've written quite a bit over the years about carnival music (here and here), but this year a carnival party crew has kicked up a notch, giving Amsterdam a carnival name.
And that name is 'Gròòtgragtegat', roughly 'big hole with canals', a name given by Alaaf & Kicking, a party organisation made up of people from Noord-Brabant living in Amsterdam who will be holding a carnival party on January 22. They actually held a vote for the name, as other contenders were 'Amsteldonk' and 'Poalkesdurp'.
Pronouncing 'Gròòtgragtegat', with the typical hard gutteral 'g' sound of Amsterdam residents is tough even for Dutch people and great practice for anybody else. Here's a whopping list of Dutch cities that get carnival names according to Wikipedia. Amsterdam isn't on it – yet.
(Links: www.bndestem.nl, at5.nl)
No Comments »
No comments yet.