Demolition company scores Delft blue tiles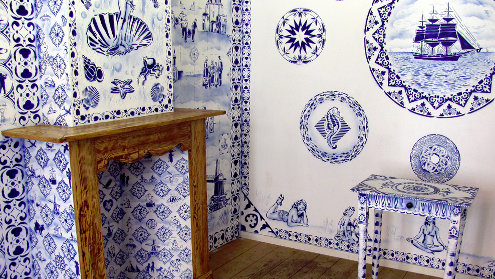 Last year in Southbourne, England, a wall of valuable Delft blue tiles (not the ones shown here) worth up to £50,000 (roughly 64,350 euro) was uncovered during the demolition of a Victorian house. The wall had 256 tiles in all, bricked in behind a fireplace. It was uncovered by a demolition expert who had also found tons of valuable letters and such during the demolition of JRR Tolkien's former Poole home in 2008, many of which were located around the fireplace, the place to check.
"The remarkably well-preserved collection of hand-painted tiles includes some decorated with patterns, biblical scenes, rural settings, animals and colourful birds."
(Link: www.bournemouthecho.co.uk, Photo by Morgaine, some rights reserved)
No Comments »
No comments yet.