Parts of Zeeland cut out of Dutch map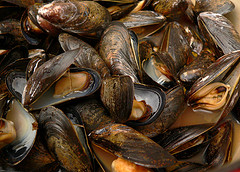 Even though the Netherlands is a small country, many institutions apparently don't know what their country looks on a map, seeing as they have cut out the region of Zeelandic Flanders four times in one year. The mistake has been spotted with a rugby union, a funeral insurer, a website for beach hangouts and more recently amusement park De Efteling.
According to Wikipedia, "Zeelandic Flanders ('Zeeuws-Vlaanderen') is the southernmost region of the province of Zeeland in the south-western Netherlands" and is "bordered to the south by Belgium". Barely any trains go there and you'll need to drive or take a bus to get to part of it, but that's still no excuse.
In an attempt to encourage Chinese tourists to come to De Efteling, Zeelandic Flanders was left out (see what that looks like) of a video, although they'll correct their mistake soon. For them it was painful because one of their newest attractions, The Flying Dutchman, named after Willem van der Decken, hails from Zeelandic Flanders. As well, the rugby bond omission is also painful since it was made by a club from Middelburg, the capital of the province of Zeeland.
(Link: nos.nl, Photo of Mussels by HarlanH, some rights reserved)
1 Comment »
Ironically New Zealand, named after the Dutch province of Zeeland, also gets left off of maps all the time.

Comment by Branko Collin — December 28, 2016 @ 10:29 pm