Mexican fashion goes with Dutch windmills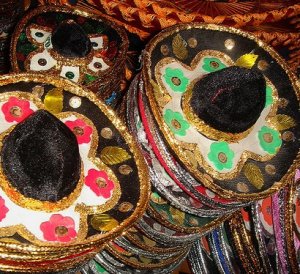 The windmills of the Zaanse Schans near Zaandam are the backdrop to a fashion collection presentation made by Mexican brand Liverpool. If that sentence didn't have enough cultural references in it for you, the model featured is Portuguese, the first shot of the video is of Amsterdam, not Zaandam, and there are Frisian flag clogs as well, try to spot them.
We've had enough stories about Mexico, mostly embarrassing ones with ukuleles and insults and even our King using dirty words by mistake at a speech.
(Link: www.rtvnh.nl, photo: Photo of Mexican sombreros by José María Aguirre, some rights reserved)
No Comments »
No comments yet.