Dutch museum gets five masterpieces back from Ukraine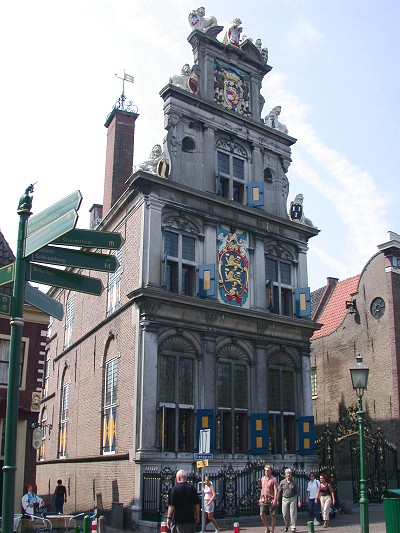 On 7 October, Ukraine is giving back five masterpieces stolen from the Westfries Museum in Hoorn, North Holland 11 years ago. Twenty-four Dutch Golden Age masterpieces and 70 pieces of silverware were stolen from the museum on January 9, 2005, which back then had an estimated total value of 10 million euro.
In Ukraine earlier this year four Dutch Golden Age masterpieces were recovered in dubious circumstances while a fifth painting was handed back to Ukrainian authorities by an Ukrainian art buyer, also under dubious circumstances. The five paintings were 'A Peasant Wedding' by Hendrick Boogaert, 'Kitchen Scene' by Floris van Schooten, 'Return of Jephta' and 'Lady World' by Jacob Waben, and 'Nieuwstraat in Hoorn' by Isaak Ouwater.
To celebrate the return of the paintings, the museum will let people in for free as of 8 October for a week. The bad news is, 'A Peasant Wedding' and 'Kitchen Scene' are in very bad condition and will need crowdfunding to pay for their costly restoration estimated at 100,000 euro.
(Links: au.news.yahoo.com, wfm.nl, Photo of Westfries Museum, Hoorn by Fnorp, some rights reserved)
No Comments »
No comments yet.