Man caught for trying to sell fake Van Gogh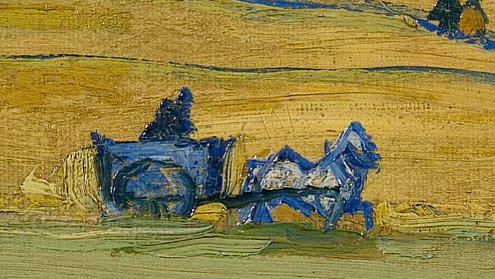 A man from Wanneperveen, Overijssel has been sentenced to nine months in jail with three months suspended sentence for trying to sell a painting by Vincent van Gogh using a collection of fake documents. He was trying to sell a preparatory sketch of the painting 'The Harvest' (close up shown here) for 15 million euro.
Someone who found out about the sale had the idea something was off and called the police. The man apparently had many dubious small companies in his name and already a bit of a bad reputation.
(Link: www.crimesite.nl, Image: extreme close-up of The Harvest via Van Gogh Museum)
No Comments »
No comments yet.