Amsterdam-Zuidoost to get its first coffeeshop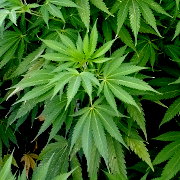 While Amsterdam is busy closing down coffeeshops – the ones that sell marijuana and hash – the district of Amsterdam Zuidoost is going to get its very first coffeeshop, and I bet many people didn't know that they didn't have any in the first place. I didn't know and I've lived there.
The coffeeshop will be close to the Bijlmer Arena station and will probably be called 'Roots'. The city gave the green light for a coffeeshop there in 2000, but the rules regulating its eventual location were still an issue and it took a long time for it all to get sorted. The new business is not in a residential area or close to schools, so it should be fine.
(Link: at5.nl)
No Comments »
No comments yet.