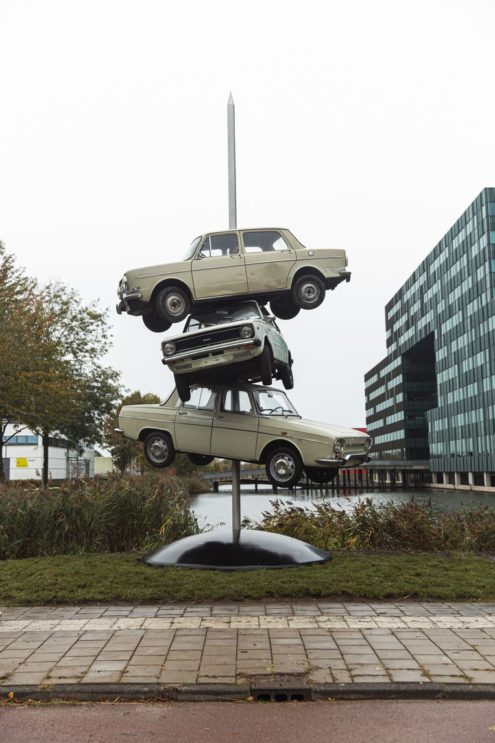 You know those 'paper picks' you might have seen in real life at a dinner or in a movie featuring a dinner where after the bill was paid, an employee would put it on a paper pick?
This new outdoor piece by Streetart Frankey does the same, but with cars, a nod to when there were more cars than green space at the art installation's location. The artwork can be admired on the corner of Hondsrugweg and Hettenheuvelweg in Amsterdam Zuidoost, the city's only exclave. Amusingly enough, I saw it this morning from a bus, but was not quick enough to snap it.
The general area features many large businesses like the big Swedish furniture warehouse and the Johan Cruijff Arena. Soon the are will have a park, surrounded by 5,000 new homes, which are sorely needed in Amsterdam.
The cars are what the Dutch call 'old timers', which means cars that are at least 25 years old in this case DAF cars, a Dutch brand.
(Link and photo: parool.nl)
Tags: Amsterdam Zuidoost, cars, DAF, street art