Building in Amersfoort has an emoji façade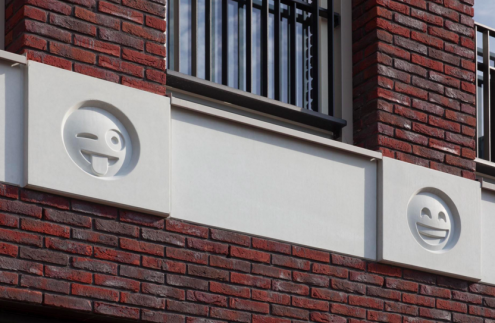 In the Vathorst area of Amersfoort, Attika Architekten from Amsterdam has created a building that features a modern, quirky façade with 22 funny-faced emoji.
"In classical architecture they used heads of the king or whatever, and they put that on the façade, so we were thinking, what can we use as an ornament so when you look at this building in 10 or 20 years you can say 'hey this is from that year?'. The cast concrete characters express a range of familiar emoji emotions, including the classic sad and happy styles, the instantly recognisable kissing face, and the much-loved heart eyes".
(Link: designboom, Photo: Bart van Hoek)
No Comments »
No comments yet.